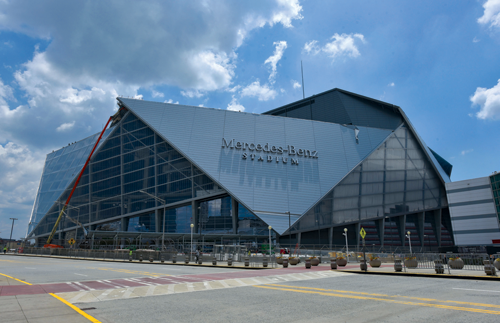 MERCEDES-BENZ STADIUM
441 Martin Luther King Jr. Drive NW
The original and inventive style of this stadium is exciting for those in the glass industry. The architecture is an artful display of ingenuity, and brings a more modern style to the stadium world.
"Mercedes-Benz Stadium, designed by HOK and set to open in August, features an eightpanel retractable roof that resembles a pinwheel, and a glass wall that opens with the roof, to allow in fresh air. The roof design includes eight triangular translucent panels, comprised of ETFE-pillow-clad triangular "petals." These retract to reveal a 380-foot-long and 305-foot-wide oval opening overhead."
Article by: By Bethany Stough and Norah Dick
Read more here.
Photo by Hyosub Shin, flickr.com.